Seattle WordPress Support
Seattle WordPress Support Services
You've invested time and money into building your WordPress website. That website needs to represent your brand, generate business leads, and help grow your revenue 24/7. WordPress is also the most used CMS software in the world powering almost 40% of all websites using a CMS.
With that popularity comes the countless plugin companies that allow you to add features, the complexity of integrating your website you're CRM and accounting systems, and the attention of hackers looking to steal information and install malware on your visitor's computers.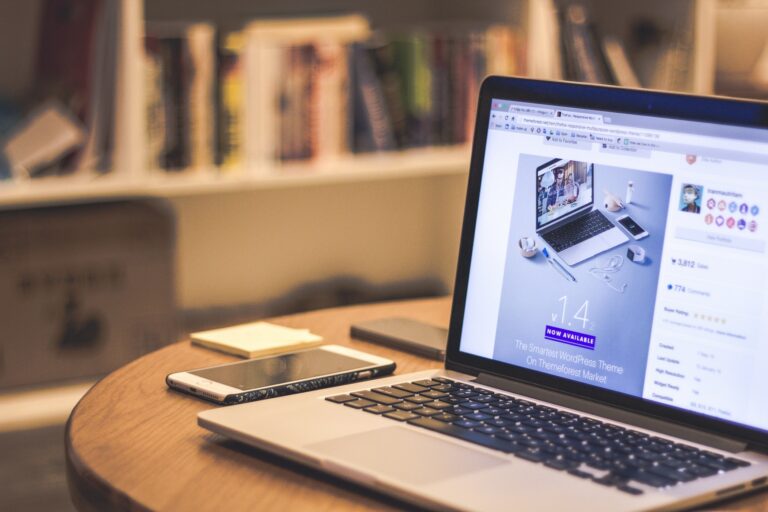 Let us generate leads and grow your business.
Get a Free Consultation for Our Seattle WordPress Support Services
What Does WordPress Support Services Offer?
WordPress support services can help with various maintenance tasks. These include the occasional maintenance of your site or the ongoing upkeep of multiple sites. They can also help with faster WordPress installations and malware removal.
If you're a beginner who's struggling with WordPress, having the help of a professional support service can be very beneficial. Allowing someone else to handle the issue can help speed up the process and keep you from getting stuck.
Some support services also offer general support. They can help with various tasks, such as installing new themes or improving the performance of your site.
Reasons to Hire the Help of Seattle WordPress Support Services
Although you may initially feel hesitant to hire a support service, it's important to note that this investment can pay off in the long run. Having a serious security breach or error can cause your website to go offline, which can be very costly.
Another issue that can affect the reputation of your company is having a site unavailable, which can prevent potential customers from accessing it. Having this issue can cause people to become scared of visiting your site.
Having a support service can help you get your website back online promptly when it goes offline for various reasons. It can also help you feel more secure about your ability to resolve issues quickly.
If you're a web developer who handles the maintenance of several websites, then outsourcing these tasks can be a great way to save time and money. It can also help you expand your scope of services.
As a developer, you might also have concerns about outsourcing certain tasks. If a client discovers that you're using a third party to handle certain tasks, they might hire that company directly to save money.
If you're looking for a support service that offers white labeling, then you can avoid this issue by having the company provide this feature instead of relying on the maintenance provider.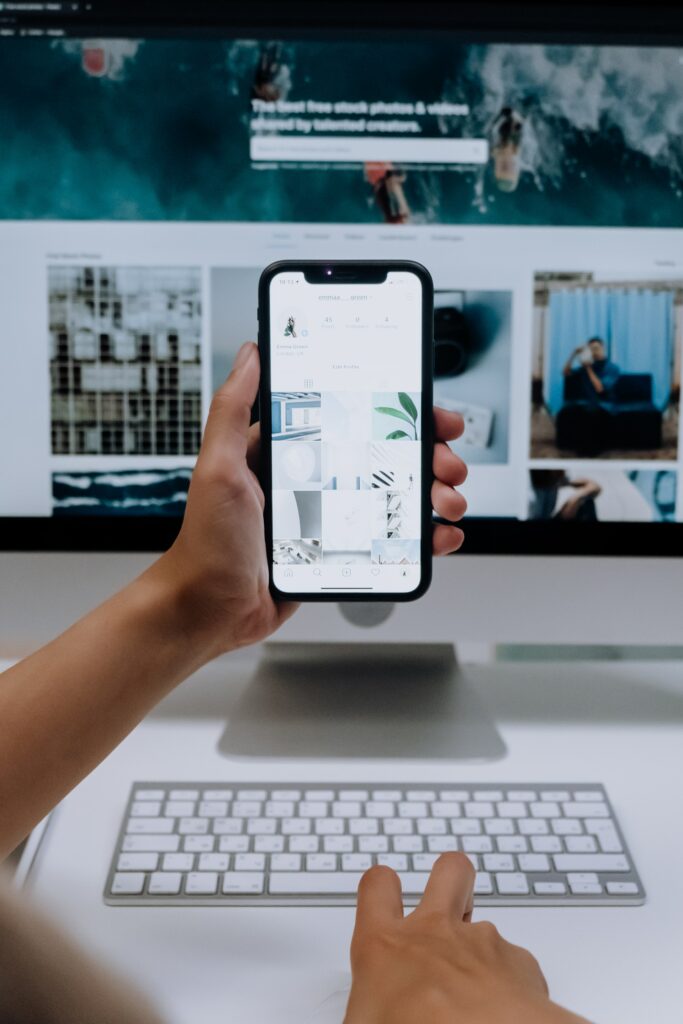 Let us generate leads and grow your business.
Get a Free Consultation for Our Seattle WordPress Support Services
How to Choose A WordPress Support Services Company
Before you start working with a WordPress support service, it's important that you thoroughly understand what it does and how it can help you. Aside from the type of support service that you choose, it's important to consider other factors such as your budget and skill level.
1. Occasional vs. Ongoing Support
If you're not a heavy user of WordPress and only need occasional support, then it might be beneficial to work with a support service that only provides one-time support. Several companies provide one-time support. You can also choose to hire a freelance service.
Having a long-term relationship with a support service can provide you with better pricing and faster response times. It can also help you avoid the need to shop around for support.
If you're an experienced user of WordPress, then ongoing support may be unnecessary. However, if you're confident that you can handle most of the tasks that a support service would typically handle, then ongoing support may be beneficial.
WordPress users who are new to the platform may want to sign up for a more robust plan to take advantage of its various features. They may also want to look into other support services that provide support for certain tasks.
2. Access to Support 24/7
One of the most important factors that you should consider when choosing a support service is its ability to provide round-the-clock support. Having this feature can give you peace of mind and allow you to reach out to them whenever you need them.
You should also consider the company's response times when it comes to weekends and overnight support. Some companies provide longer turnaround times than others, which may not be ideal for people who work late at night.
If you're not able to reach a support service at odd hours, you must find out when they're available, as well as their methods of communication. Having the option to communicate with them via live chat or a ticketing system can be beneficial.
3. Additional Services Offered
Some support services offer additional services, such as web design and custom development. If you need a more comprehensive solution, then a larger agency may be able to provide it. Aside from technical support, some support services provide other services such as search engine optimization.
One of the most important factors that you should consider when choosing a support service is its ability to provide a variety of solutions. This can help you avoid having to deal with multiple providers. Also, having the support team members know the ins and outs of the various products used by the developers can help with security.
Before you start looking into a support service, you must have a list of tasks that you want to accomplish. For instance, if you have a busy blog, then it's a good idea to consider a service that offers spam removal.
The pricing structure of support services varies depending on the type of website that you're trying to support. Some providers offer better prices if you're planning on using them for multiple websites, while others provide better deals if you're signing up for a long-term contract.
One of the most important factors that you should consider when it comes to pricing is the number of support hours that the company offers. Some support services provide a set number of hours, while others offer a variety of requests.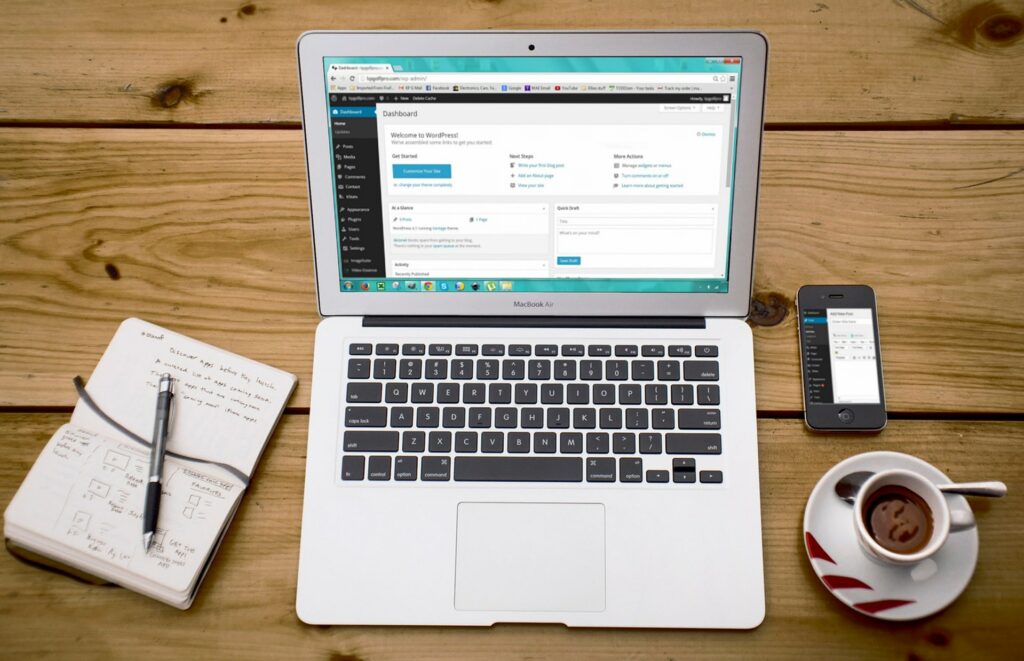 What Comes With Our Services
Let us generate leads and grow your business.
Get a Free Consultation for Our Seattle WordPress Support Services
Detailed WordPress Support Features
* Support Service Start After A Website Audit To Ensure Program Compatibility.
Chris co-founded SEO Seattle, merging his business degree and technical consulting experience with his fondness for all things Internet. Focused on sales & marketing, Chris has led SEO Seattle to 20 straight years of profitability.
As co-founder, Jim brings his vast creative design skills and project management abilities to the firm. Creating beautiful and functional web solutions for every client is Jim's #1 Priority.
With her combined experience in retail sales and eCommerce, Jo is a highly qualified professional to take on the role Client Champion. She is focused on becoming a proactive and value-adding partner to all of our clients.
Paras has been an integral part of the SEO Seattle team for over 12 years. He is an expert in PHP, Zend Framework, WordPress, Joomla, Magento & many other CMS and E-commerce platforms.
Emer started out in B2B publishing making the transition to Web Design Consultant and Creative Director for an SEO firm prior to joining SEO Seattle. Emer's creative design skills go hand-in-hand with her ability to understand how to integrate the right design into the dynamic systems we create.
As a graphic and web designer for more than a decade, Kevin has been helping brands evolve and grow through visual identity to communicate and inspire, websites and interfaces to assert an online presence, and animation to bring these brands to life.
A customer happiness engineer, Sonny has over 6 years of experience in WordPress and WooCommerce. He has a strong commitment to high standards of web design, user experience, usability and speed for clients' websites.
Janice is our SEO specialist with several years of experience optimizing websites and building high-quality natural backlinks from websites with high domain authority. She also has some experience with media buying and site building through WordPress.
PJ is a seasoned sales and marketing professional helping clients and brands find better solutions to their business needs. She strives to make the world a better place, one closed sale at a time.
When we were looking for a company to host and provide WordPress support for our website, the top priorities were accuracy and timeliness. With DoubleDome, changes to our website are often made within the hour of sending our requests. This has allowed us to keep our website up-to-date so that we can pay more attention to running our business and working with our clients.
We've opened 4 offices around the country with some of those being acquisitions. We didn't have the internal staff to create all of the digital marketing campaigns. DoubleDome realized that. Chris approached us with a plan that covered all of our needs. They handled everything from strategy to implementation. We get monthly performance reports and can see the difference it is making to our business.
Sitting here stranded in 2 feet of snow so I have time to give you a thumbs up. The two ecommerce web sites you designed for us to work in tandem are great and doing a fantastic job of handling the individual and quantity orders.
DoubleDome makes changes to our website promptly, efficiently, and courteously. We have the input we want in creating and maintaining our site. They are a pleasure to work with.
We've been working with DoubleDome for 15 years. They started out as our web designer, and that grew into doing our digital marketing services. With their help we've created a model for quickly generating sales in new markets and have expanded from one state into five!
DoubleDome's professionalism, extensive knowledge and creativity all came into play to design a online store that makes my unique automotive lighting products available to the world. What started out as a few LEDs, a scratch pad and an idea has turned into an ecommerce business with clients worldwide thanks to DoubleDome.
I have been working with DoubleDome now for about 8 years. During that time I have referred them to several of my top customers. I have always received glowing praise about the company for their work which speaks volumes. DoubleDome is a company that you can rely on, and enjoy working with.
I'd like to express my high level of satisfaction with your website design service. You're company did an exceptional job of implementing my idea into a dynamic and visually striking website and the entire process was seamless from the beginning to end. The staff at DoubleDome was always readily available and very knowledgeable. I would highly recommended your service to anyone looking to create a new website or improve upon an existing one.
I wanted something simple yet memorable. DoubleDome was great at designing what was in my minds eye. Thanks so much!
Our brand was dated and showing it's age. DoubleDome helped keep the feel we'd had for so many years, and bring it into this decade. I'm really happy with the project and the results.
I've been working with DoubleDome for nearly seven years and have been incredibly pleased with their support. From website design, development, hosting and digital marketing services, they truly are a "one-stop shop" for all our website and digital marketing needs. They're responsive and accessible when I need support, and they're able to clearly explain more technical processes and details when I have questions. If you're in need of a beautiful and optimized website that will get seen by your target audiences, I highly recommend that you call DoubleDome!
I can never thank you enough for the great work that you did for "us" and your above and beyond-ness, taking time to explain the details is such a rare thing in business and we're truly fortunate to have found you.
Who has time to do all their marketing? We certainly didn't. DoubleDome's huge list of services is great for us. They put together a program that makes sure we're doing everything we should every month.
Our partnership with DoubleDome has resulted in an innovative and more user-friendly website. With increased flexibility and new opportunities to integrate our various channels, the website is our cornerstone for more effective communications with our members and gives us an online presence that shines. We look forward to building on our relationship with DoubleDome and strongly encourage others to explore their services.
DoubleDome updated our optometry site from top to bottom. They were able to give it an exciting new look that was well-suited to the practice. We had a variety of special requests and the people at DoubleDome were able to ensure that every point was taken care of in a timely manner. I would recommend them without reservation to any business that is in need of web development. Easy to work with, and excellent outcomes.