Everything You Need to Know About Woocommerce
Woocommerce is a popular eCommerce platform that enables small businesses to set up and run their own online stores. Woocommerce is easy to use, highly customizable and offers a wide range of features and plugins to extend the functionality of your store. In this blog post, we'll give you a basic overview of Woocommerce and how it can benefit your business.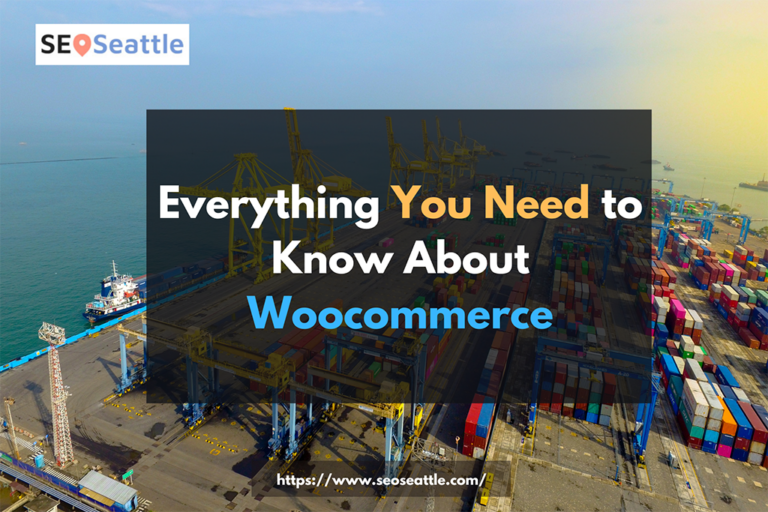 Woocommerce is a WordPress plugin that enables you to turn your WordPress website into a fully functioning online store. Woocommerce is free to download and use, and it is one of the most popular eCommerce platforms available.
Woocommerce offers a wide range of features out of the box, including the ability to sell physical and digital products, take payments via multiple payment gateways, manage inventory, offer discounts and coupons, track orders, and much more. Additionally, there are hundreds of plugins available for Woocommerce which extend its functionality even further.
There are many reasons why you might choose to use Woocommerce for your online store. Here are just a few:
There are many reasons why you might choose to use Woocommerce for your online store. Here are just a few:
It's free to use. As we mentioned above, Woocommerce is free to download and use. There are no hidden costs or monthly fees; you only need to pay for optional extras such as premium plugins or WooCommerce hosting. This makes it an excellent choice for small businesses or startups who are working with a tight budget.
It's easy to use. Woocommerce is designed to be user-friendly and easy to set up and manage, even if you're not a tech expert. The interface is intuitive and straightforward, and there's plenty of documentation available if you need help getting started.
It's highly customizable. Unlike some other e-commerce platforms which can be quite rigid in terms of design and functionality, Woocommerce gives you complete control over the look and feel of your store. You can choose from a wide range of themes and plugins to create a store that perfectly reflects your brand identity.
It's reliable and scalable. Woocommerce is built on top of WordPress, which powers millions of websites around the world. This means that it benefits from regular updates and has been battle-tested against all sorts of security threats. Additionally, WooCommerce will scale seamlessly as your business grows; you can add new products or features without any worries about performance issues or running into technical difficulties.
As you can see, there are many good reasons why you might choose to use WooCommerce for your online store. If you're looking for an eCommerce platform that is easy to use yet highly customizable, reliable, and scalable, then WooCommerce could be the perfect solution for your business.
Let us generate leads and grow your business.
Get a Free Consultation for Our Seattle SEO and WordPress Support Services.